Bamboo Cotton Swabs
$9.41 $14.93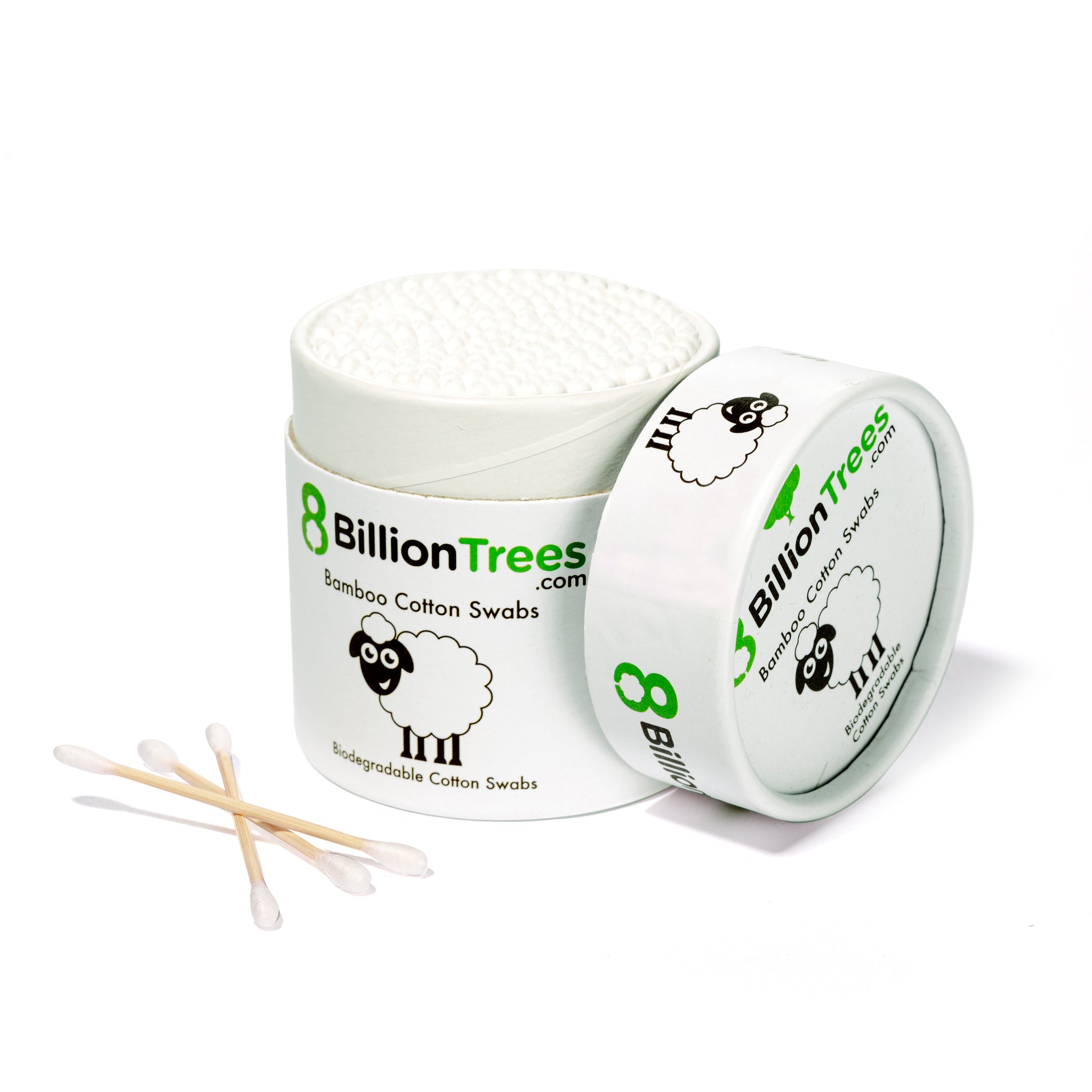 Help eliminate the carbon emissions and waste generated plastic swabs by choosing 8 billion Trees' Bamboo Cotton Swabs.
Made from 100% sustainable Bamboo, these eco-friendly swabs are BPA free and use organic materials to create a hypoallergenic product, without harsh chemicals or fragrances, perfect as an alternative to q-tips!
The organic cotton tip means they're luxuriously soft to use and are both biodegradable and compostable. Plus, the packaging and the holder are all made from recycled materials!
And, as with all 8 Billion Trees' products, each purchase supports the planting of two (2) new trees!
With these biodegradable cotton swabs, you're going carbon positive and doing your part to reduce plastic waste with every use!  
Package Contains 200 Bamboo Swabs
Biodegradable & Sustainable
Carbon Neutral Product
Eco-Conscious
Supports Animal Rehabilitation
Recycled & Post-Consumer Contents
Plastic Free
Chemical Free
Supports Planting of New Trees
Hypoallergenic
All Natural Organic Ingredients