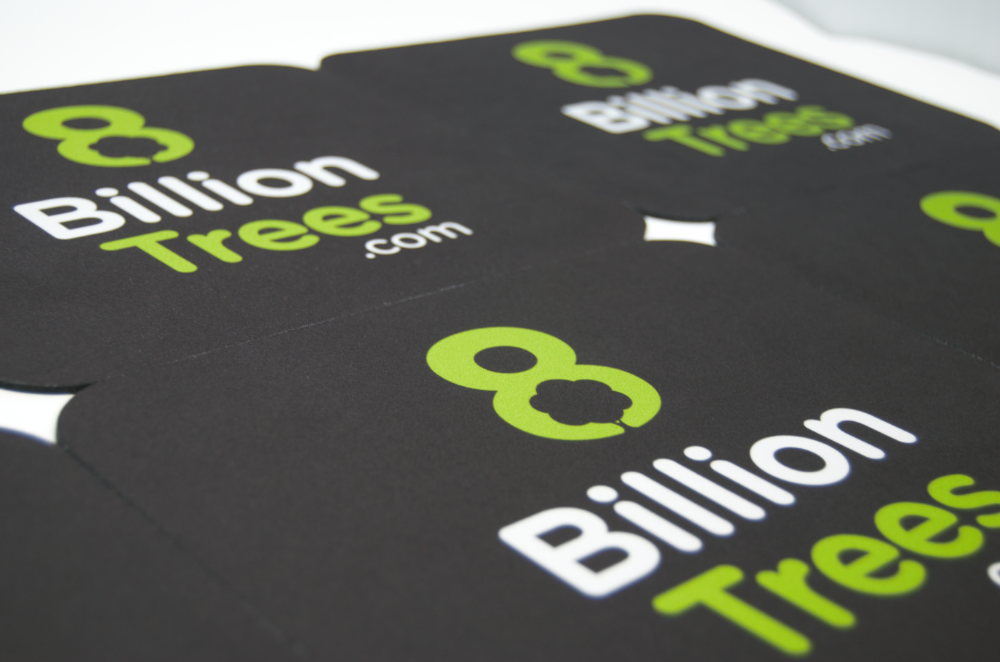 Need a mouse pad that also shows off your passion and commitment to planting trees to help save our planet and rescue animals? This high-quality mouse pad crafted with sustainability in mind is just what you're looking for.
Made with quality in mind, each mouse pad boasts the 8 Billion Trees logo.
And of course, each mouse pad purchased supports our mission and helps plant 10 trees as well as rescue and provide care to animals at our Wildlife Restoration Center in Northern Brazil!
High-traction bottom surface keeps mouse pad "glued" in place
Large surface area accommodates mice and computer habits of different styles
Extra-thick for superior wrist comfort during long computer sessions
8 Billion Trees Commitment to Sustainability
We are 100% carbon neutral. The unavoidable carbon footprint from the creation of our products is offset completely through carbon sequestration from the trees that we plant and protect. In fact, we even double it to make sure we come out positive. Saving the planet shouldn't be hard and you can feel confident in knowing that supporting us doesn't mean you have to contribute to man-made climate change.
We use 100% recycled and post-consumer materials in the creation of all of our products.
We use 100% recycled and post-consumer shipping materials--from our envelopes and inserts to our shipping labels.
For products that may rely on plastics, we divert the same amount of plastic from our oceans through the Ocean Cleanup Group organization, making sure we are solving environmental issues without creating more.
Every item on our site helps to support our wildlife sanctuary in the Amazon focused on saving, rehabilitating, and feeding wildlife.