Organic Bamboo Toothbrush
$6.71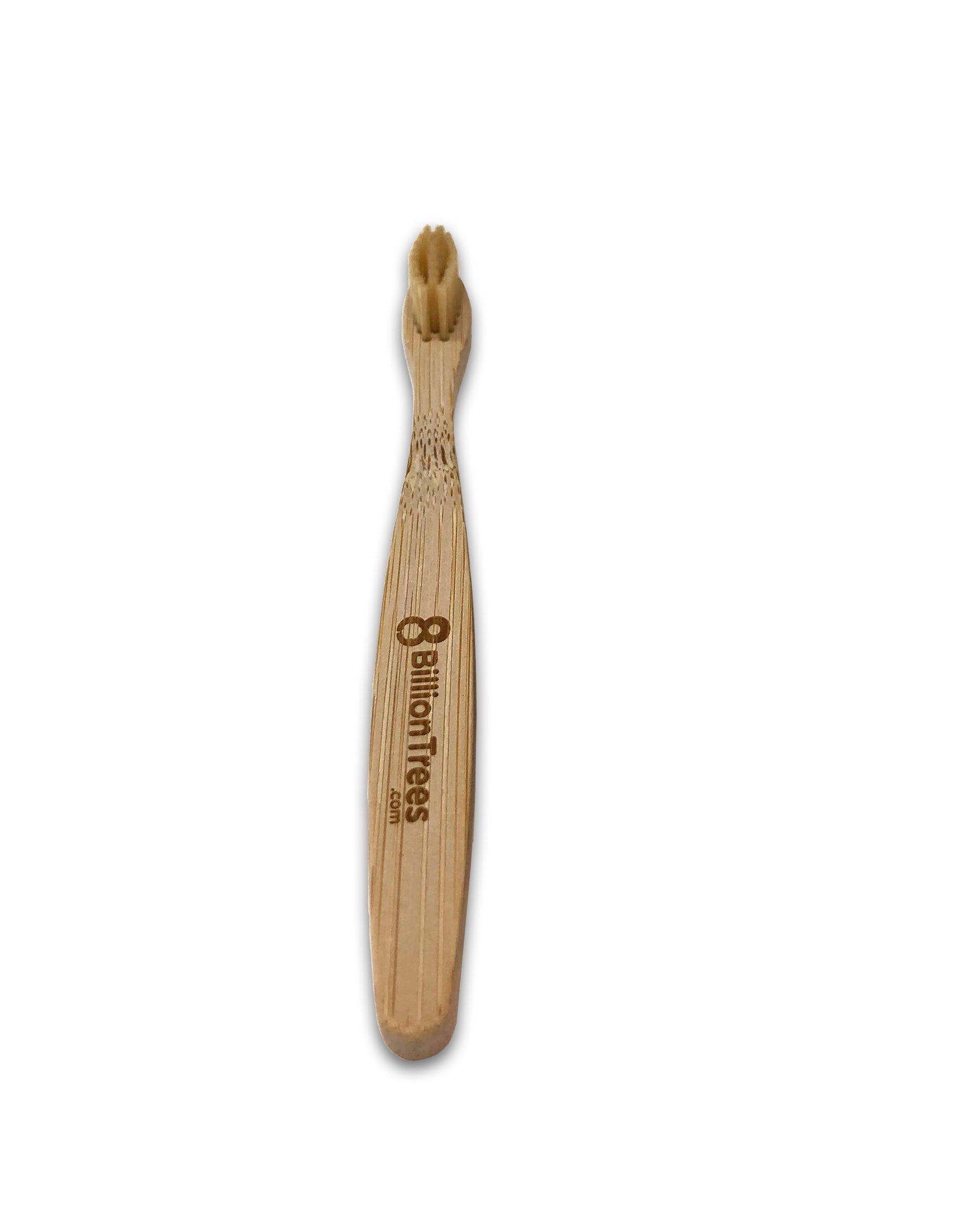 With 8 Billion Trees' Biodegradable Organic Bamboo Toothbrush, you can do your part to reduce the amount of plastic waste ending up in landfills or floating in the ocean… and do something great for your teeth at the same time!
Toothbrushes are almost 100% plastic, and according to the American Dental Association, about one billion plastic toothbrushes are thrown out each year… generating about 50 million pounds of waste!
But, our organic bamboo toothbrushes are made from sustainable materials that will easily biodegrade after you're finished using it. And, an eco friendly wooden toothbrush with natural bristles provides effective cleaning power for your dental hygiene routine.  
Plus, our biodegradable toothbrush delivers an added benefit for the planet. Each one sold ensures that 3 new trees are planted!  
So instead of contributing to the plastics problem, with this toothbrush, you'll be doing something to combat it… and cavities... every time you brush.
Comes in both adult and child sizes!
Supports Planting of New Trees
Carbon Neutral
Eco-Conscious
Supports Animal Rehabilitation
Biodegradable & Sustainable
Recycled & Post-Consumer Contents
Chemical Free
Plastic Free
Hypoallergenic
All Natural Organic Ingredients