Organic Hemp Cotton Blend 8 Billion Trees Tee-Shirt
$37.00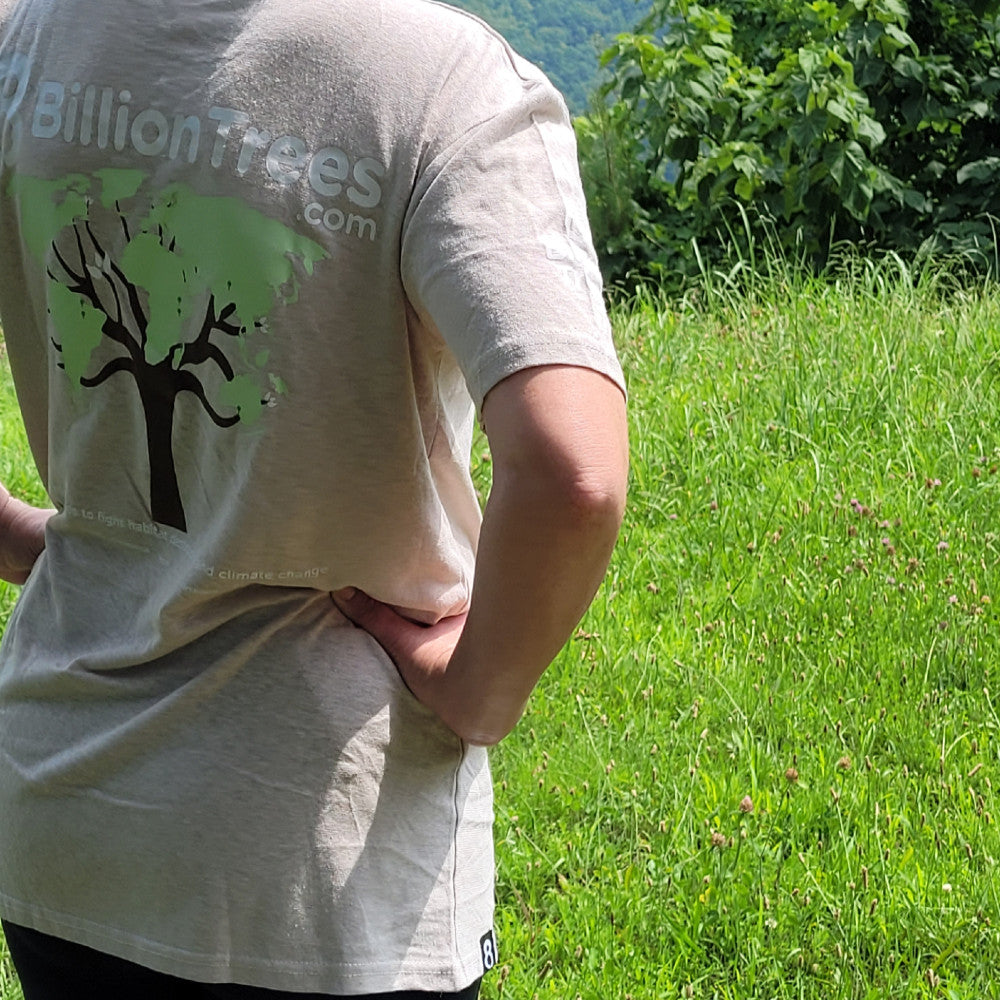 Please note: eco-conscious hemp cannot be pre-washed. Please order a size up as the shirt will shrink upon washing.
Our organic hemp and cotton blend tee-shirt is the perfect way to show your 8 Billion Trees support!
This newest tee is made from high-quality, (ethically sourced) hand-spun cotton that is mixed with environmentally-friendly hemp, giving this grey shirt an incredibly soft, yet durable feel.
The sturdy fabric is lightweight, and wicks water away swiftly to dry super quick!
Hemp is one of the most sustainable materials on the planet… It takes up relatively little space to grow, has a high yield, and is easily biodegradable.
Sustainable Hemp Clothing
And, as part of our sustainable clothing line, this tee is not only made with ethical materials, it helps fund the planting of new trees and the protection of existing ones! This means that not only are the emissions generated by the manufacturing process erased… extra emissions and Co2 are sequestered with every purchase. 
Featuring our signature logos, these hemp tee shirts are crafted from 55% hemp and 45% cotton material, and are available in sizes ranging from small to 2XL.
Each shirt funds the planting of 10 new trees and protects an existing 100 trees from destruction!