Reusable Shopping Bag
$20.00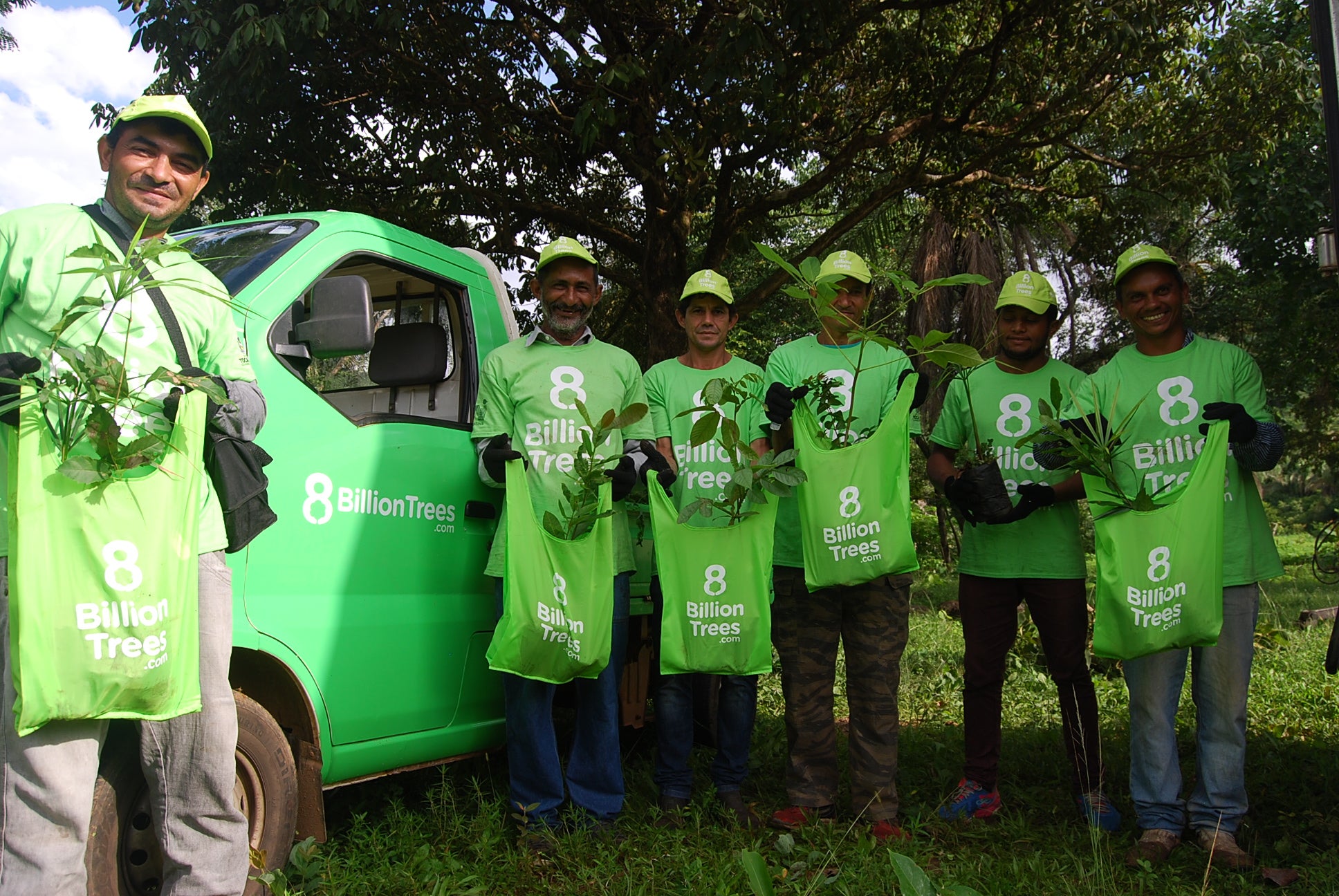 Psst...we're doing a Earth Day Carbon Offset Special package that comes with a free reusable shopping bag. You can check it out by clicking here.
Take sustainability and tree planting with you each time you visit the store! This high-quality shopping bag tote shows off your 8 Billion Trees pride and does good for the Earth each time you "say no" to a disposable shopping bag.
Each bag is large enough to carry several items, but for large trips to the store you may need more than one.
As always, with the purchase of this bag you will support the planting of 10 new trees. Our team will be able to make a larger impact for the Earth and its trees on your behalf.
Plants 10 new trees
Made from recycled materials
Carry your groceries, pack your daily necessities, and more
8 Billion Trees Commitment to Sustainability
We are 100% carbon neutral. The unavoidable carbon footprint from the creation of our products is offset completely through carbon sequestration from the trees that we plant and protect. In fact, we even double it to make sure we come out positive. Saving the planet shouldn't be hard and you can feel confident in knowing that supporting us doesn't mean you have to contribute to man-made climate change.
We use 100% recycled and post-consumer materials in the creation of all of our products.
We use 100% recycled and post-consumer shipping materials--from our envelopes and inserts to our shipping labels.
For products that may rely on plastics, we divert the same amount of plastic from our oceans through the Ocean Cleanup Group organization, making sure we are solving environmental issues without creating more.
Every item on our site helps to support our wildlife sanctuary in the Amazon focused on saving, rehabilitating, and feeding wildlife.