Climate Plus Program: GREEN CONSTRUCTION
$1.00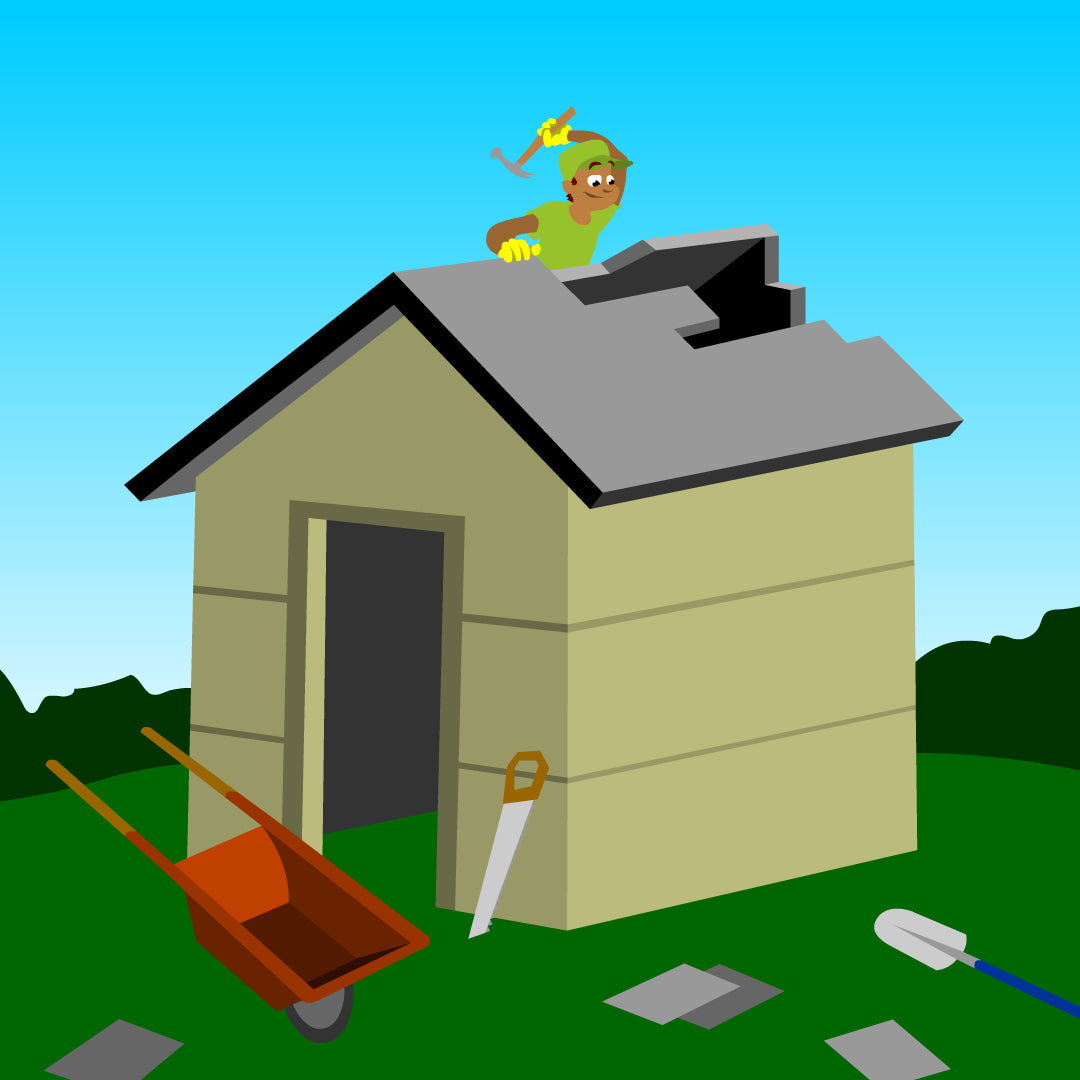 Please note: this offset program is priced per square foot.
For example, if offsetting a new construction project of 5,000 square feet, enter 5,000 for the quantity.
8 Billion Trees is now offering a GREEN Construction solution!
Are you an architect, developer, contractor, or homeowner looking to "go green" with your construction project in a way that doesn't just offset the carbon footprint of your building but also pays back the ecological debt?
Welcome to the 8 Billion Trees GREEN Construction Certification.
Modern construction projects are often a huge drain on environmental resources, but current "green building certifications" are sadly out of touch with real world building operations.
Too often, these environmental certifications focus on a flawed 'point system' that involves utilizing highly expensive products and systems that simply aren't in the 'budget' (or even possible) for most builders or homeowners conducting remodeling projects.
Plus, they're extremely confusing!
Because greenhouse gases are generated by the production of materials, transportation, energy used for construction equipment and waste, the carbon emissions generated by construction jobs is responsible for 39% of all carbon emissions in the world.
That's huge!
The planet needs actionable answers to the problem of carbon emissions…now. We can't afford to wait.
Instead of waiting decades for concrete, lumber, and steel companies around the world to get on board, builders and homeowners can erase the carbon emissions produced by their construction projects TODAY.
What's Included in the GREEN Certification?
Offset your construction project and go completely carbon neutral or even carbon positive with our special Climate Plus tier
Become recognized in your industry as a GREEN Certified building member with a custom 8 Billion Trees page detailing your project
Reporting on the success of your specific project's carbon offsets (please contact us after ordering)
Become an Official 8 Billion Trees

GREEN Certification Member

 with the ability to use the GREEN Construction Member Seal on your website, prospectus, and other marketing materials
Did you know that 8 Billion Trees is the Only Carbon Offsetting Company with Its Own Offset Projects?
While plenty of companies claim they "offset carbon", they really just send money to other projects and take a cut off the top.
8 Billion Trees does things differently.
We operate our own large-scale planting operations throughout the Amazon Rainforest as well as areas of Australia devastated by recent wildfires.
Simply put, we go beyond simply offsetting carbon. We are passionate about rehabilitating entire ecosystems and saving precious wildlife.
With our new GREEN Construction Climate Neutral and Climate Plus programs, you can carry out your renovation or new building project AND invest in the environment, instead of contributing to the current crisis.
If your builder doesn't offer a green construction solution, let us help!
Climate Neutral Program
Offered for both new construction and remodeling projects, the Climate Neutral program erases the carbon generated by your project by planting new trees and conserving existing forests, based on the square footage.  
Using highly effective Mangrove trees, planted in native forests, these trees scrub the air clean, eliminating the carbon emissions produced by your construction job.  
Climate Plus Program
This option allows you to go even further towards helping the planet with a proactive carbon elimination approach. The Climate Plus program delivers a positive ecological impact, because you plant more trees than are required to simply erase the Co2 from your project.
In fact, the benefits keep on giving back as native species and forests are restored and wildlife restoration and rehabilitation projects are funded. Plus, these activities provide community improvements for the people who live in Madagascar and other countries where the planting sites are located.
Making sure that your construction project doesn't add to the current climate crisis just got much easier!
 ** Add your square footage as the total quantity when ordering.** 
Climate Neutral: Remodeling Projects  - $1 per square foot
Climate Neutral: New Construction - $2 per square foot
Climate Plus: Remodeling Projects - $1.50 per square foot
Climate Plus: New Construction:  - $3 per square foot
P.S. have a large-scale building project? Let our team develop a custom offset solution tailored specifically to your project. Please contact us here.