51st EARTH DAY: Carbon Offset Membership
$57.00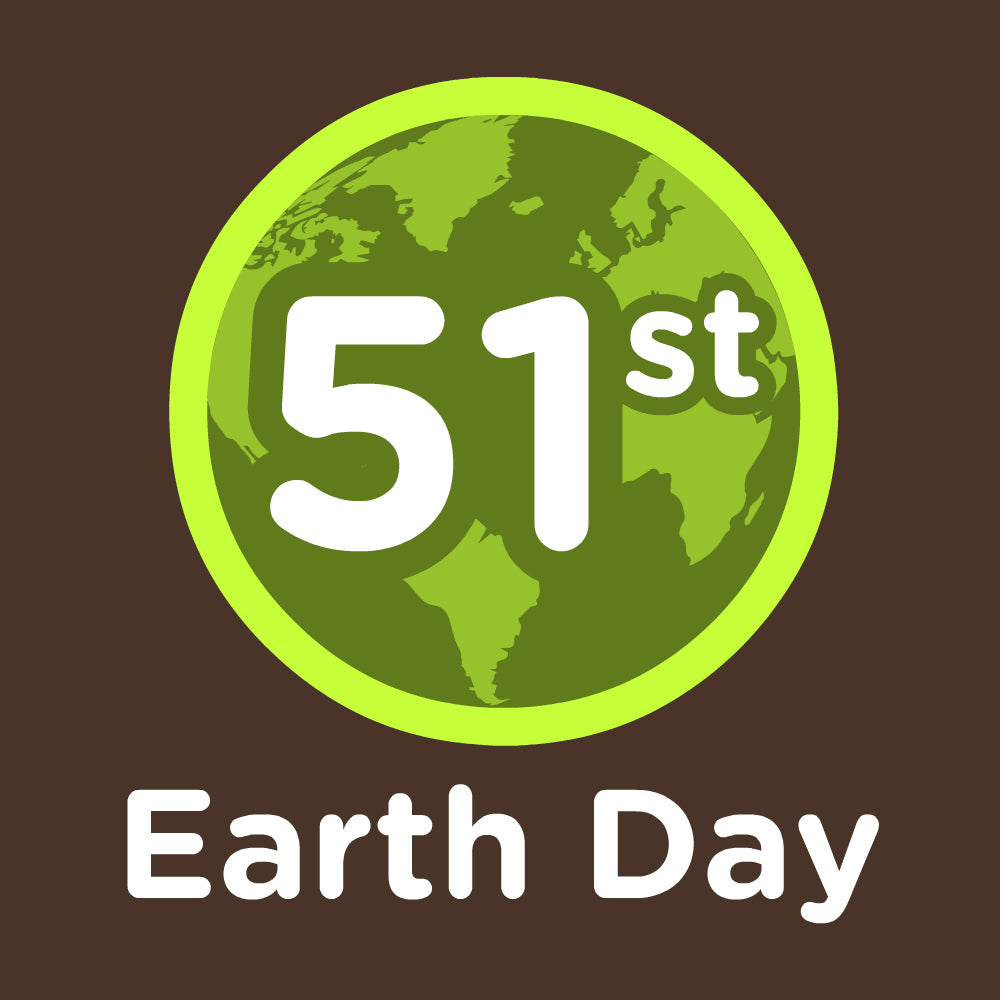 Earth day is April 22nd.
On this special day we celebrate everything that Earth gives us, while recognizing everything we take...
This Earth Day, 8 Billion Trees is launching the NET-ZERO Pledge Movement.
Take the NET-ZERO Pledge. Erase YOUR Carbon Footprint.
On average, each person creates 2 tons of carbon emissions every single month. We are consuming resources at a rate almost double what our planet can provide.
Do your part. Offset your carbon today our carbon offset subscription that uses Amazon Rainforest projects to let YOU fight climate change while doing your Earthly duty and taking responsibility for the emissions you are creating.
Limited Edition Earth Day Subscription
Every new subscriber that joins before midnight on April 22nd (PST) will also receive an eco-friendly gift package that includes all of 8 Billion Trees' new product releases!
You will also be added to our product feedback list where we send you new products to help us review and improve.
And now for a limited time when you join before midnight on Earth Day, you will be entered into a drawing...
1 lucky Earth Day member will join our team in the Amazon Rainforest on an official 8 Billion Trees Carbon Offset Planting Project! 

The 8 Billion Trees Commitment to Product Sustainability
We are 100% carbon neutral. The unavoidable carbon footprint from the creation of our products is offset completely through carbon sequestration from the trees that we plant and protect. In fact, we even double it to make sure we come out positive. Saving the planet shouldn't be hard and you can feel confident in knowing that supporting us doesn't mean you have to contribute to man-made climate change.
We use 100% recycled and post-consumer materials in the creation of all of our products.
We use 100% recycled and post-consumer shipping materials--from our envelopes and inserts to our shipping labels.
For products that may rely on plastics, we divert the same amount of plastic from our oceans through the Ocean Cleanup Group organization, making sure we are solving environmental issues without creating more.
Every item on our site helps to support our wildlife sanctuary in the Amazon focused on saving, rehabilitating, and feeding wildlife.
Recycled materials used throughout our shipping and handling process.
8 Billion Trees has unselfishly recovered multiple areas of the planet.
- Brazilian Government in Tocantins
Is 8 Billion Trees helping the planet? The answer is clear: yes!
- Eden Reforestation Projects
They truly are an amazing group focused on making a difference in every way possible.
- Friends of Usambara