Biodegradable Dental Floss
$6.21 $11.13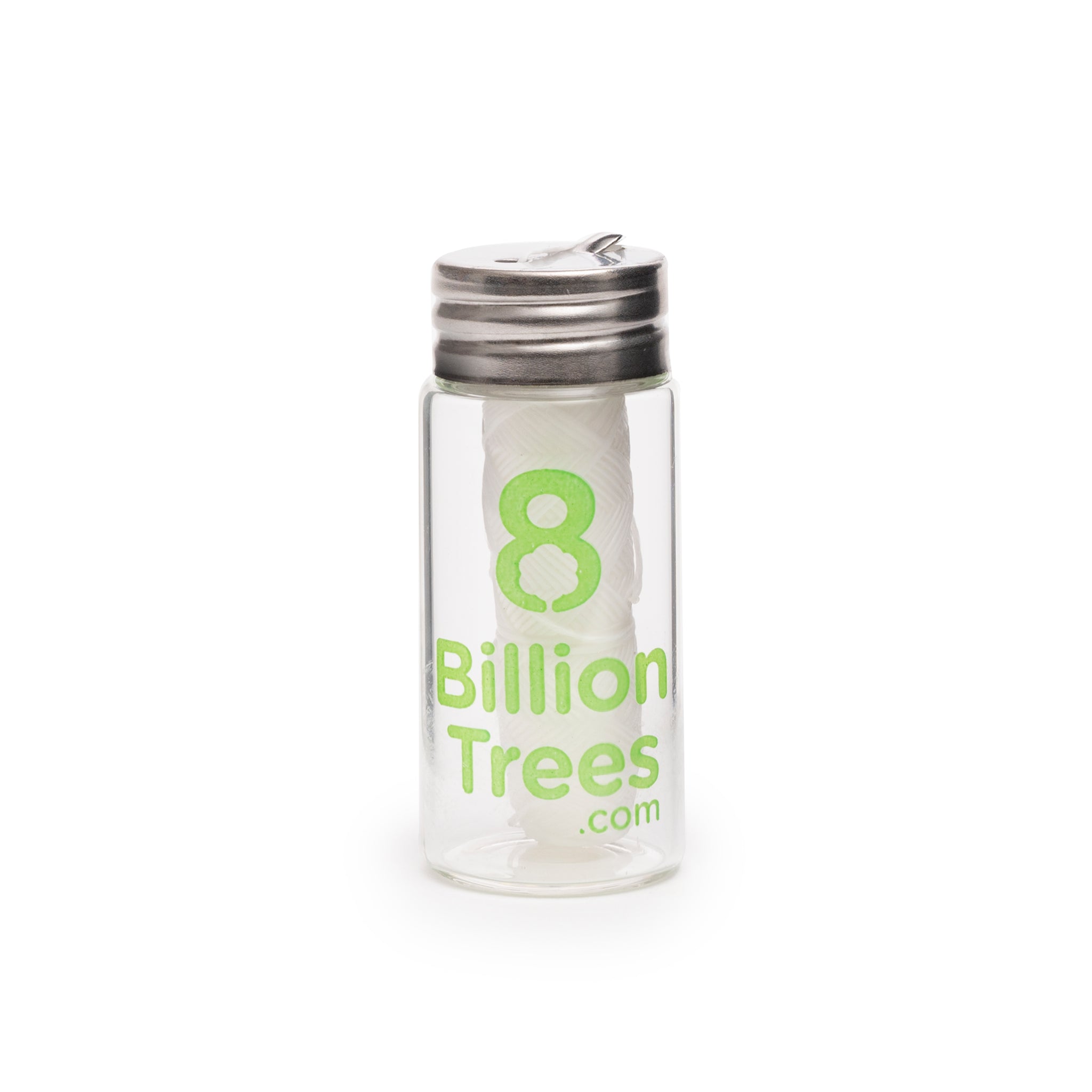 Practicing good dental hygiene is an important part of your daily routine. But, using plastic floss is terrible for the environment.
8 Billion Trees has solved that problem with our Biodegradable Dental Floss.
This all-natural eco floss is crafted from 100% corn fiber, making it a perfect alternative to plastic. Corn is an extremely sustainable material, and this makes it also a great vegan floss option.
Completely biodegradable, the 30-yard package is stored in a recycled glass bottle, and shipped using 100% recycled materials.
Of course, the reusable and refillable glass container means that less plastic waste goes into landfills. But with our eco-friendly floss (like all our products), you can do a little extra for the planet.
Each package of floss supports the planting of 2 new trees—to help reduce carbon emissions across the globe!
So grab your biodegradable dental floss today, and know that every time you floss, you're helping to protect and restore the environment for future generations.
Supports Planting of New Trees
Carbon Neutral
Eco-Conscious
Supports Animal Rehabilitation
Biodegradable & Sustainable
Recycled & Post-Consumer Contents
All Natural Organic Ingredients