Eco-friendly Reusable Canvas Tote
$19.84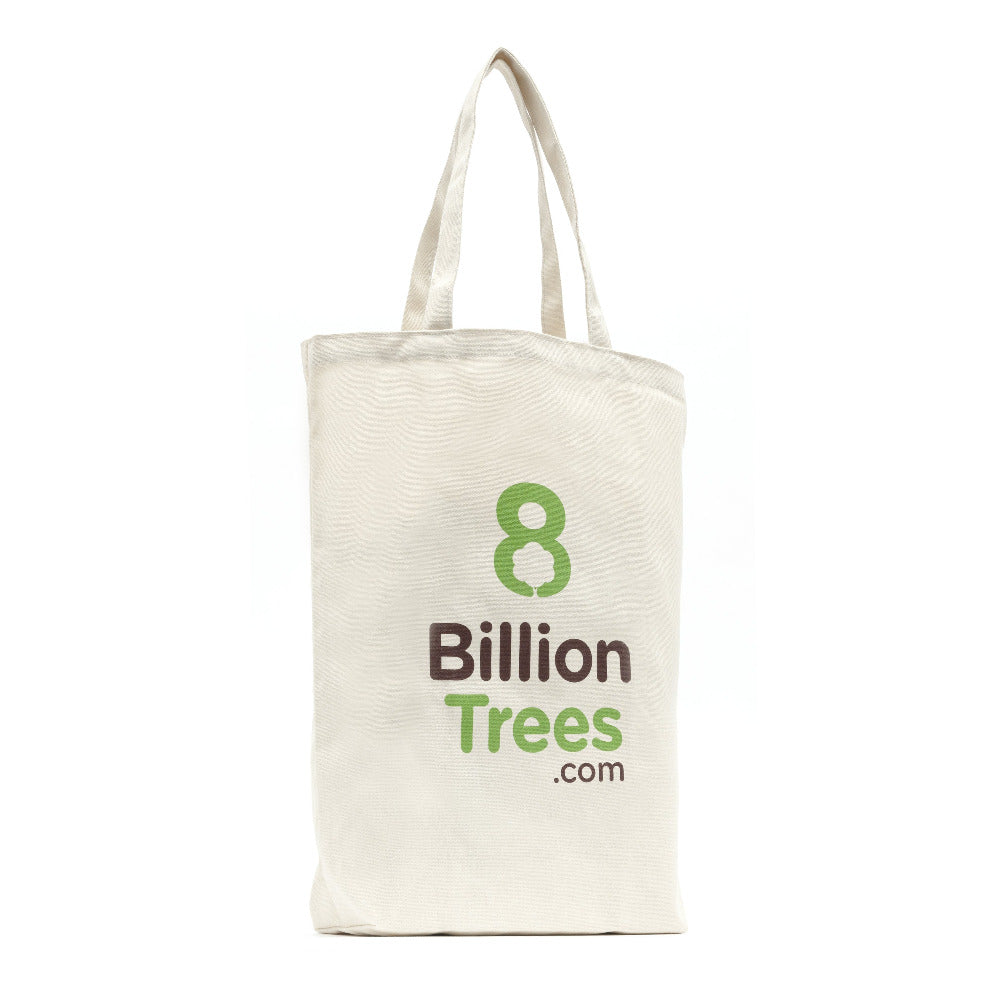 Strong, sustainable and stunning! Show off your love of the environment every time you shop with 8 Billion Trees' Canvas Shopping Bag!
Approximately 100 billion plastic bags are used by U.S. consumer every year. But, our reusable canvas grocery bag is the perfect eco friendly bag to use while shopping, not only for groceries, but for practically anything!
Great for taking to the beach, on picnics, or for campaign trips… this shopping bag will last for the long haul. Made from 100% canvas, the machine washable tote bag has plenty of room for your water bottles, snacks, or other necessities. 
Our large canvas bag is made from 100% canvas, and will hold all sorts goodies, from your favorite organic produce, to that pair of Earth Friendly sandals you couldn't resist.
Featuring a 40cm width X 50cm height X 12cm deep (15.74"x 19.68 x 4.72") with a wide handle strap, this reusable tote bag not only looks awesome, it comes with extra benefits for the planet.
Each bag enables us to plant 10 new trees!

So grab one today... or two! It makes an excellent gift! 
Supports Planting of New Trees

Carbon Neutral

Eco-Conscious

Supports Animal Rehabilitation

Biodegradable & Sustainable

Recycled & Post-Consumer Contents

Chemical Free

Plastic Free

Hypoallergenic

All Natural Organic Ingredients