Earth-friendly Steel Water Bottle (Double Insulated)
$24.99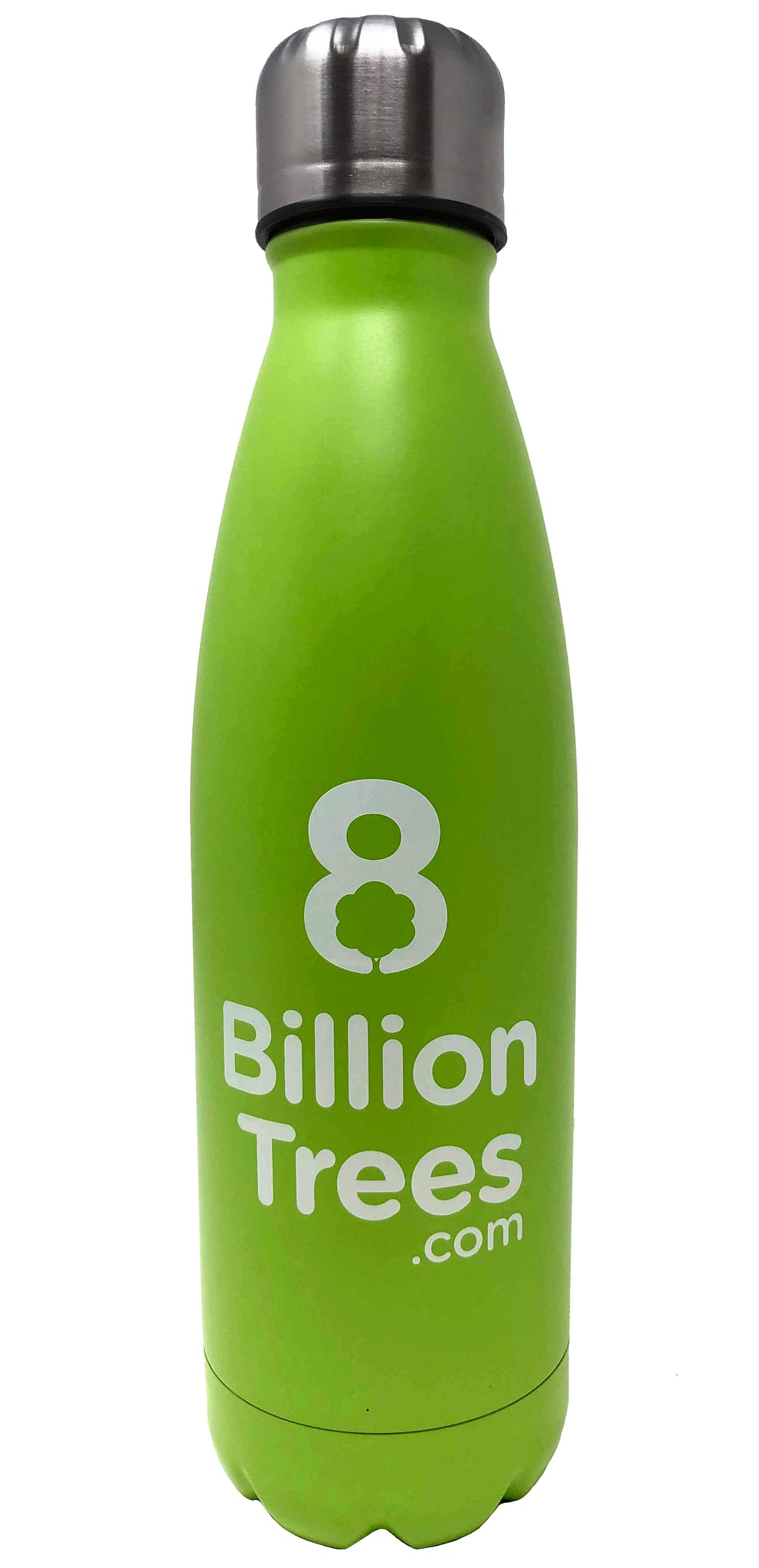 We all know that plastic water bottles are a big no-no for the planet, but now you can help save the environment and stay hydrated with 8 Billion Trees' Eco-Friendly Water Containers.   
These double insulated steel water bottles keep your favorite beverage icy cold or hot!
They come in two colors, green and white, and two sizes that hold 16 ounces (500 ml) or 40 ounces (1200 ml).  
Both reusable water bottles feature our logo, so you can show off your tree-planting pride while cutting down on the plastics that clog landfills and dirty up the planet's oceans.
These durable water bottles make a perfect addition to any trip, and the sturdy steel construction means that you'll be able to use them for years to come.
Plus, each bottle bought means trees are being planted around the world!

16 ounce water container: 10 news trees!
40 ounce water container: 15 new trees!
Supports Planting of New Trees
Carbon Neutral
Eco-Conscious
Supports Animal Rehabilitation
Recycled & Post-Consumer Contents