Artisan Hand-Crafted Kenya Bracelets
$30.00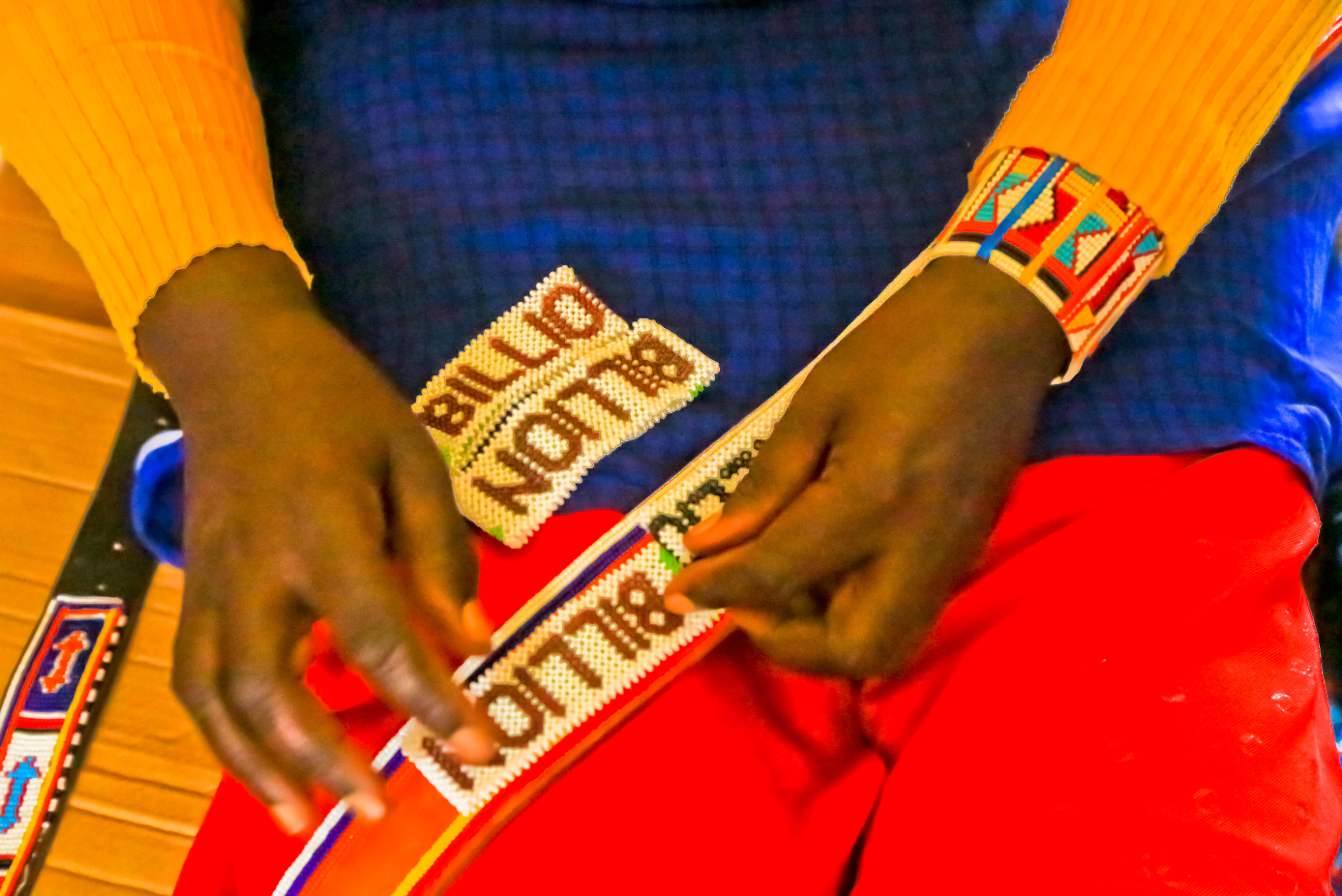 Support 8 Billion Trees? You can also support these underprivileged women and plant trees in their community with the 8 Billion Trees Kenya Team!
We are so proud of our team members in Kenya for handcrafting these beautiful, unique bracelets for you all. Not only do these women plant trees in their community to further the mission of 8 Billion Trees, they also work to spread awareness on climate issues and use these bracelets as a way to spread the word.
100% of the proceeds from these bracelets will go directly to these women and their communities! 
Of course, just as with every purchase made on our site we will also plant trees--and in this case, the trees will be planted specifically in Kenya where they are desperately needed.
These bracelets come in ONE SIZE ONLY. They are small, so if you intend to wear it as a bracelet, take note of the small size. For this reason we can only safely recommend them as bracelets for very small wrists or children.
Additionally, because of the artisan nature of these bracelets, they are individualized and unique meaning that we cannot guarantee the specific bead colors or design.
However, these artisan hand-crafted bracelets can also be used in many other ways: as a water bottle sleeve, a sleeve for you car's gear shift or anything else you would like to spruce up with the classic 8 Billion Trees logo!
Special thanks to our Kenyan crafters for working hard to create these special bracelets for all of you to show off your tree-planting pride. If you stand by these women and the mission of 8 Billion Trees, support them directly by getting yourself one of these tree-mendous bracelets!
8 Billion Trees Commitment to Sustainability
We are 100% carbon neutral. The unavoidable carbon footprint from the creation of our products is offset completely through carbon sequestration from the trees that we plant and protect. In fact, we even double it to make sure we come out positive. Saving the planet shouldn't be hard and you can feel confident in knowing that supporting us doesn't mean you have to contribute to man-made climate change.
We use 100% recycled and post-consumer materials in the creation of all of our products.
We use 100% recycled and post-consumer shipping materials--from our envelopes and inserts to our shipping labels.
For products that may rely on plastics, we divert the same amount of plastic from our oceans through the Ocean Cleanup Group organization, making sure we are solving environmental issues without creating more.