Moonstone Glass Bracelets - Save 100 Trees and Plant 10 Trees
$25.00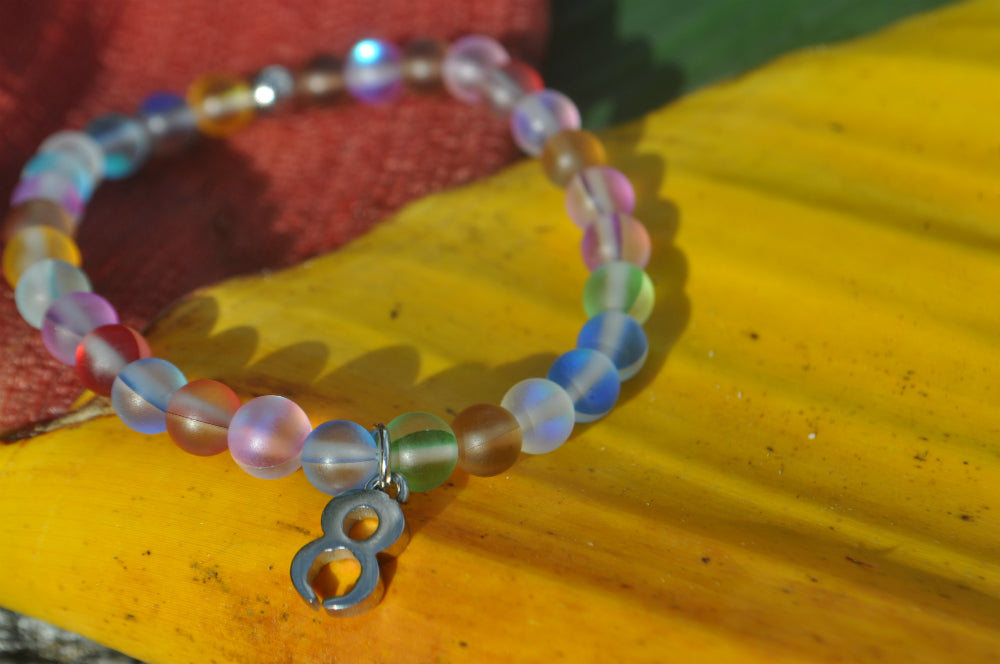 Take a peek at these gorgeous moonstone frosted electroplated glass beads! Each and every bead shimmers with rainbow opal colors.
By purchasing this bracelet, you will save 100 existing trees and plant 10 more trees and help prevent deforestation and loss of habitat for unique species while fighting global climate change.
Help stop the loss of trees around the world.  With your help, we can solve this problem.
Unisex design
Rainbow Colors Shimmer In Light
Recycled Metal Alloy 8 Billion Trees Charm
10 trees will be planted
Made from recycled materials