Organic Bamboo Washcloths
$17.61 $26.42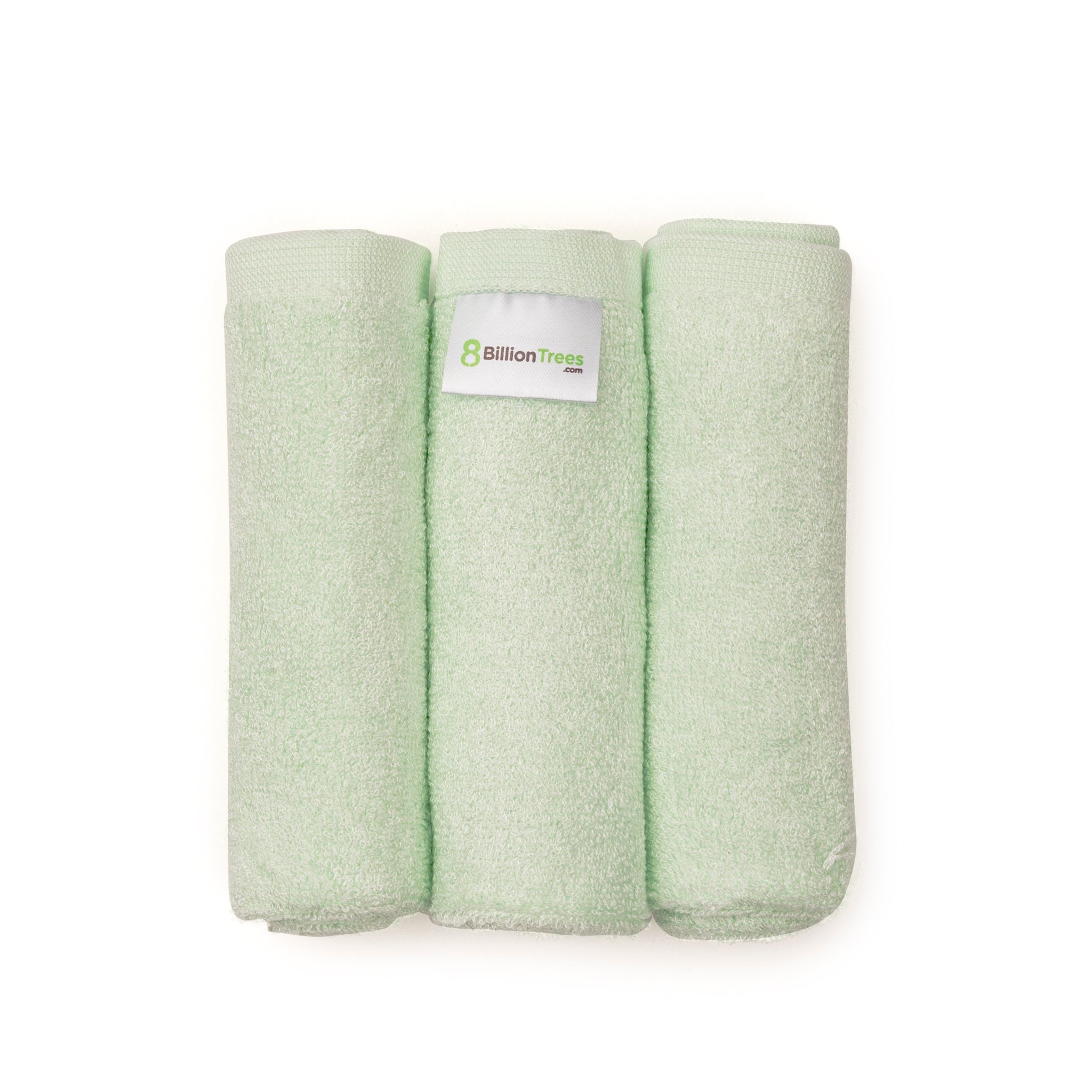 Luxurious softness with sustainable strength!
8 Billion Trees' Organic Bamboo Washcloths will amaze you because they are both supple and sturdy.
Made from 100% Bamboo fibers, these eco conscious face cloths come in packs of three cloths, featuring a lovely green color, and are made without chemically altered dyes or synthetic fabrics, making them ideal for facial cleansing.
Deep-clean & tighten pores, while gently refining skin tone
Remove excess oils without over-drying
Exfoliate dead skin, while removing soap and cosmetic residues
Reduce acne-causing bacteria
Hypoallergenic bamboo washcloths are strong enough to work as a dish cloth, yet gentle enough to use on the most delicate skin. It's the softest baby washcloth, perfect for newborns!
Organic bamboo washcloths make a great gift and help save the environment by reducing carbon emissions. Since Bamboo is a plentiful resource, these sustainable cloths actually help save trees.
Plus, with every purchase, 8 Billion Trees' will plant 4 new trees!
Purchase proceeds are also used to conserve areas that are in danger of deforestation and rehabilitate animals in our Amazon wildlife sanctuary.
Eco Conscious & Hypoallergenic
100% Recycled & Post Consumer Materials
Carbon Neutral Product
Chemical Free