Rainbow Glass Bracelet - PLANT 10 TREES
$25.00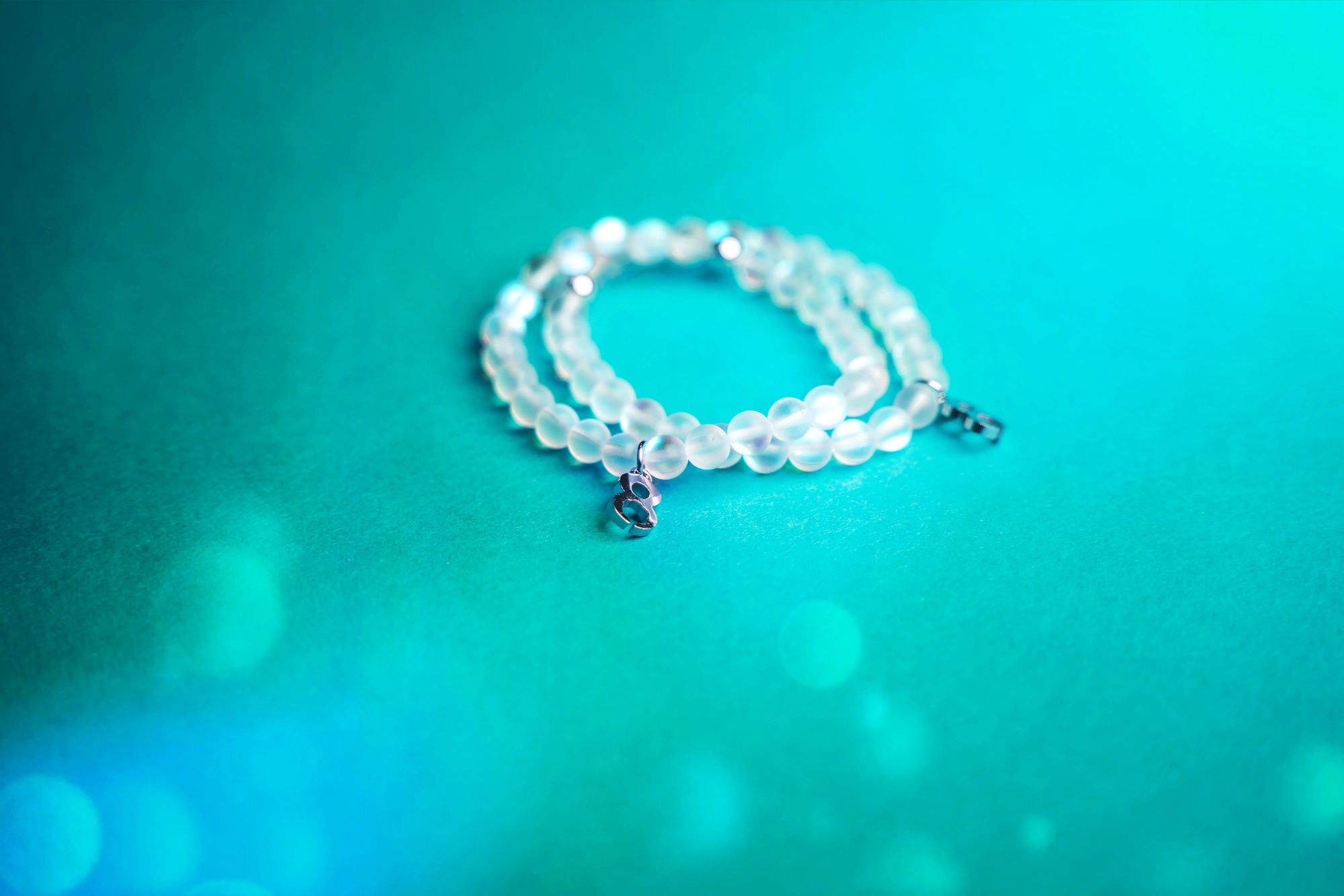 This bracelet is more than a bracelet: it is a statement that you are not afraid to take action against the destruction happening in our world.
These gorgeous moonstone frosted electroplated glass beads are more than just a fashion statement. They are a statement of your devotion to our planet and your contribution to fighting deforestation, climate change, and habitat destruction all around the world.
Each and every bead shimmers with rainbow opal colors and is a constant reminder that YOU made a difference. That you took action. That you made an impact in the destruction happening each and every day.
By purchasing this bracelet, you will plant 10 trees and help prevent deforestation and loss of habitat for unique species while fighting global climate change. You will become part of a movement of people who are standing together against the devastation.
Feel EMPOWERED by knowing that you made a real difference.
There's more to planting trees than you might think...
We travel the globe to meet with government officials, sign agreements, and gain authorization to plant in deforested areas.
We travel to remote locations to analyze the environment and determine locations for planting, often requiring harsh travel conditions through jungles like the Amazon.
We gather data on the native species and record data to not just plant, but to do it correctly so that it helps the environment and doesn't harm it.
We build nurseries in remote locations that require careful preparation and planning.
We grow seedlings and sapling to transport to planting areas.
We plant in the areas most devastated that are in critical condition and require immediate action.
We monitor our results and the effects on the environment and local habitats. One example is making sure habitats are restored so that animals forced from their homes can return to the wild after they have been cared for and treated for injuries in conservation centers.
We spread awareness of our mission through press and online outlets to let people from all around the world know of the destruction and what must be done to make a change.
Help stop the loss of trees around the world. Help stop the destruction. With your help, we can solve this problem.
With each bracelet...
PLANT 10 TREES
RECEIVE A CERTIFICATE WITH THE LOCATION OF YOUR PLANTS
Bracelet Information:
Unisex Design With 3 Sizes
Rainbow Glass Beads That Shimmer In Daylight
Recycled Metal Alloy 8 Billion Trees Charm
MADE FROM RECYCLED MATERIALS
People All Around the World Are Helping to Make An Impact. Join Us Now to Take Action Where it's Desperately Needed.